Liverpool beat Manchester United in the first European clash between the two English clubs.
Five times European Cup winners Liverpool easily ran up a 2-0 first leg lead - with only David de Gea in the United goal keeping the score respectable.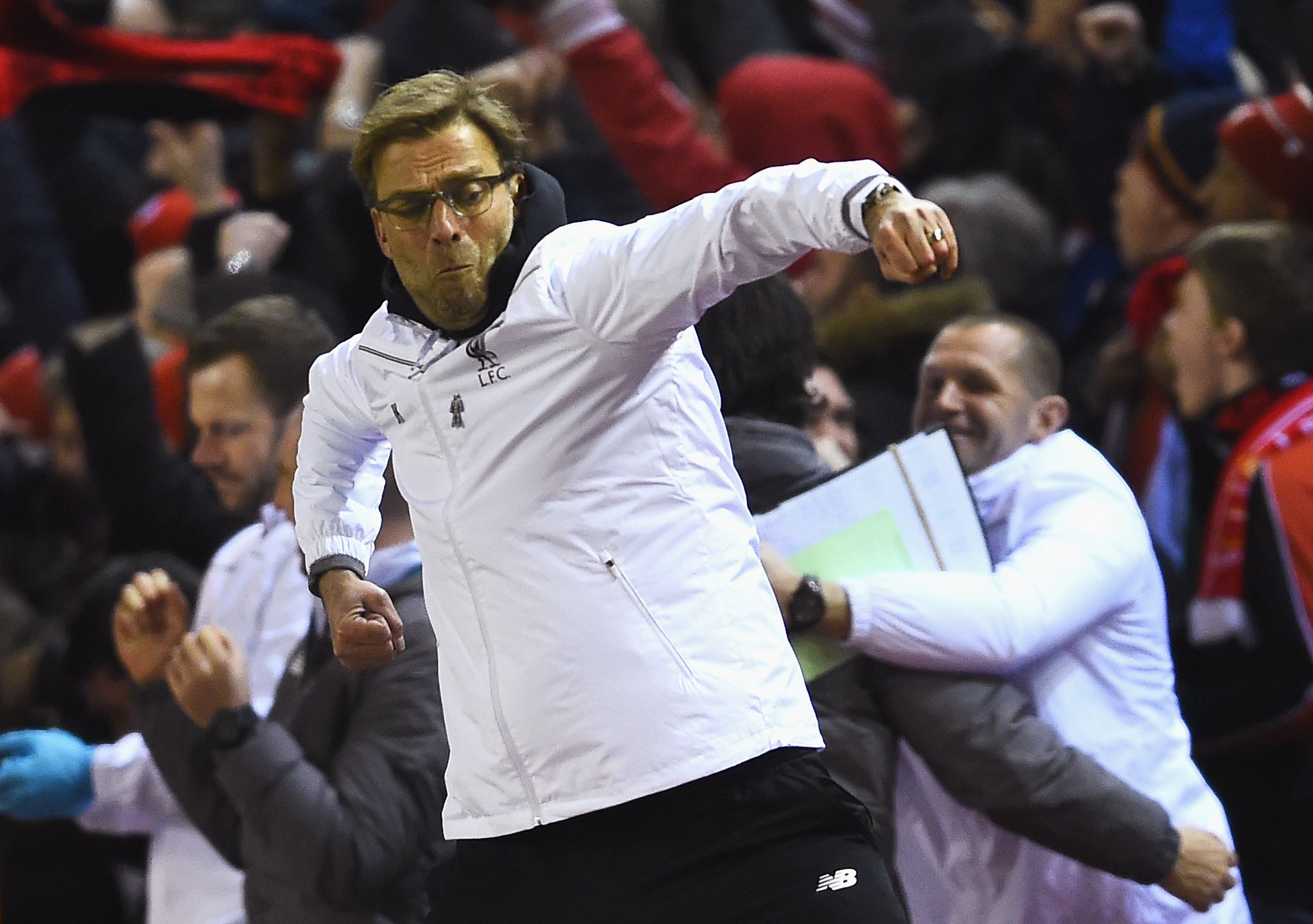 Amidst a cacophany of noise at Anfield, as You'll Never Walk Alone was sung with gusto, Jurgen Klopp made amends for a home defeat to United two months earlier.
Back in January, the reds were the better side but Wayne Rooney showed the difference in lethality of the two teams.
Tonight the reds got the goals they deserved, and de Gea was the only reason this tie is still alive as it awaits it's next installment in a weeks time at Old Trafford.
From the penalty spot Daniel Sturridge set the reds on their way - Adam Lallana brought down by Memphis Depay.
Liverpool's second arrived through the, now prolific, Roberto Firmino. Lallana again involved in the creation.
After the game Van Gaal credited the Liverpool performance and atmosphere - hoping that the prawn-sandwich brigade at Old Trafford can repeat the feat next week.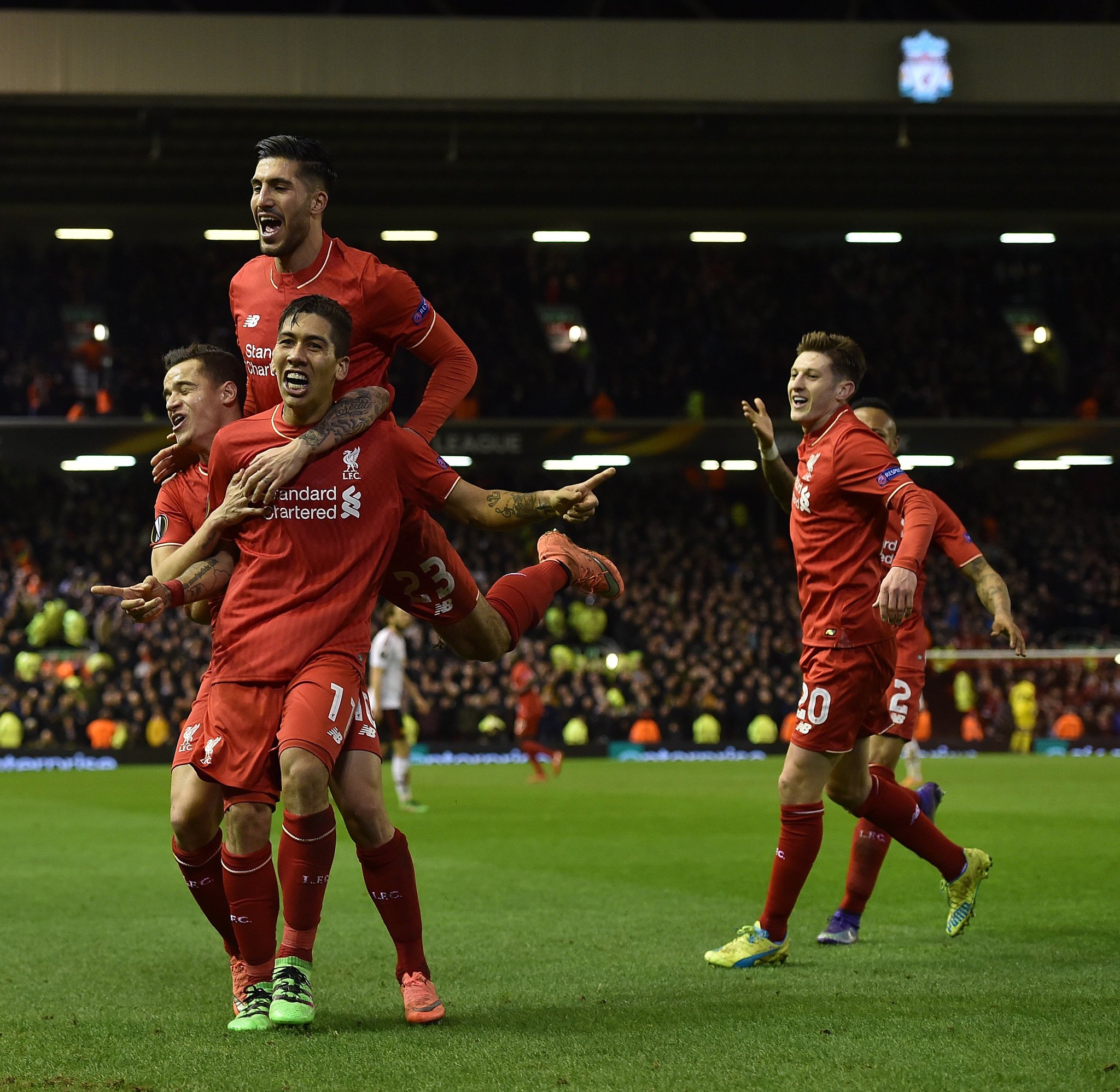 Marouanne Fellaini looks set to face UEFA sanctions - he spent the last half an hour riding his luck and avoiding a second yellow card - although an elbow on Emre Can should result in him missing the second leg.
Liverpool now have another rare week off - United face West Ham in the FA Cup at the weekend.
Well done redmen.
Related reports: Anfield Online | BBC Sport | Guardian
You must be logged in to comment