Liverpool will play games in the United States ahead of the 2016-17 football season.
Jurgen Klopp will see his side take part in the International Champions Cup - and will face Chelsea in Pasadena on the 27th July, before facing AC Milan three days later in Santa Clara.
Early in August Liverpool are due to then face Barcelona, and former player Luis Suarez, in an undecided location in Europe. The football season kicks off on the 17th August.
Billy Hogan, the reds commercial officer, said:
"It will be great to compete in a tournament with some of the best teams in the world.

"We're delighted to have been asked to take part and very excited to see as many of our American fans as possible while we're in the country.

"Opportunities like this not only help the team prepare for the coming season, but give our fans the chance to watch the team play, no matter how far from Anfield they might be."
There could be a potential fly in the ointment.
If the team that wins the FA Cup finishes in 5th or 6th, and the reds finish in 7th then qualification for the Europa League would take part on July 28 and August 4.
Details of the International Champions Cup 2016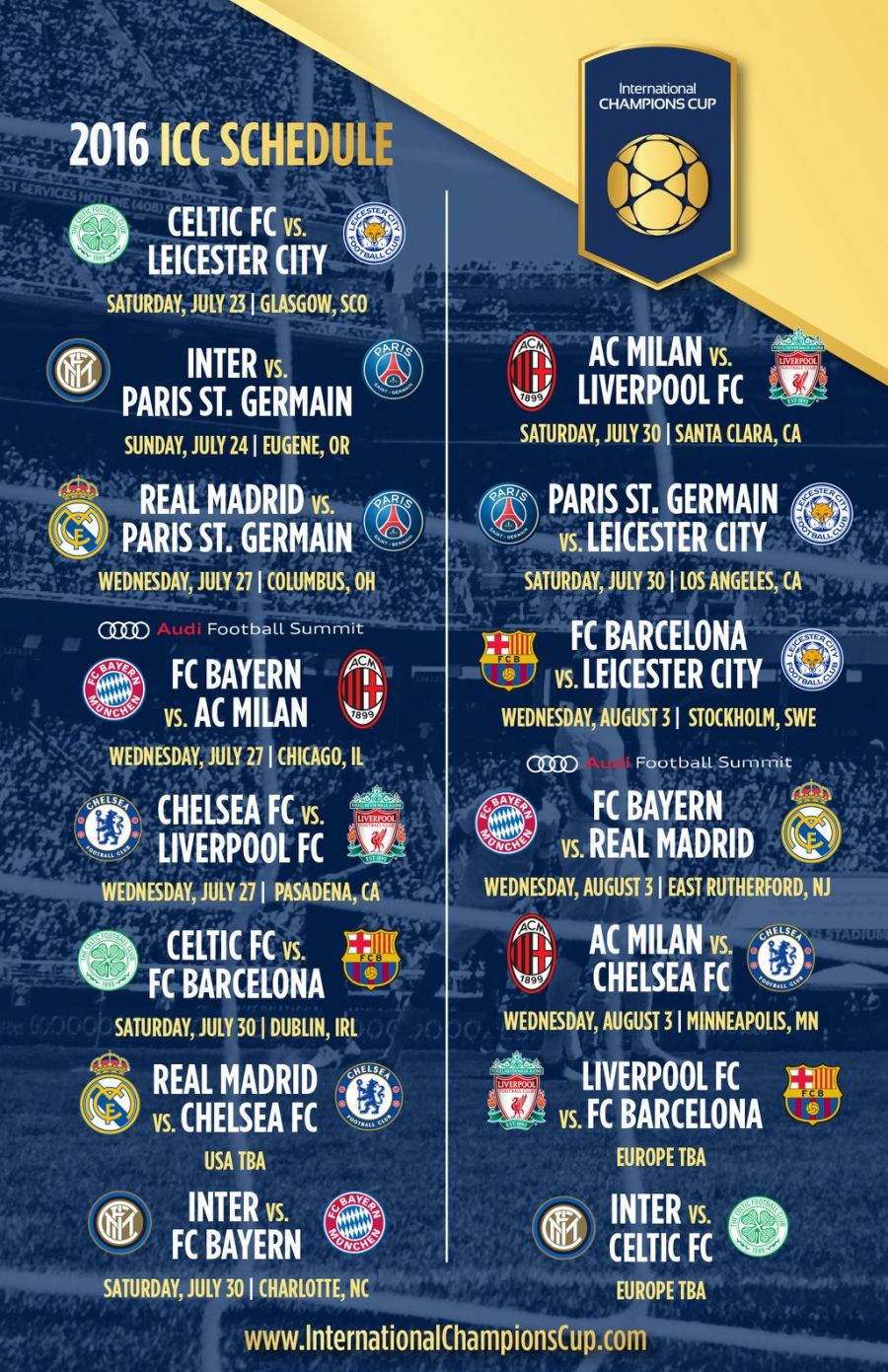 You must be logged in to comment